We are suckers for a good tool! Below you'll find some of our favorites.
Keep in mind that a tool is only as good as how well you know how to use it. If you have questions about how to use these tools then drop us a line.
Google Optimize
Google Optimize is part of the Google Analytics Suite of products. Optimize is Google's website testing and experimentation platform. It enables quick and easy testing of page design and content changes. 


Features include:
Great integration with Google Analytics and Google Tag Manager

Use your already built original and variant pages OR build new variants with Google Optimize's on-page visual editor.

A/B or multivariate testing

Improvement tracking along with built in probability and confidence calculations.
Twilio
Twilio allows software developers to programmatically enable voice, messaging, and video conversations within web and mobile apps.
*We don't recommend hosting your PDF or downloadable documents/images on your WordPress website.
Namecheap
Namecheap is an ICANN-accredited registrar which provides domain name registration services and offers for sale domain names that are registered to third parties. It also provides web hosting services. 
Boomerang for Gmail
Boomerang is a tool for easy, integrated, scheduled email sending and reminders. This service allows you to schedule emails to automatically send in the future, or to postpone incoming emails, by making them disappear from your inbox into a folder or label, then bringing them back to the top of the message list at a specified time. It helps you keep your inbox clean, without losing track of important messages.
Mixmax for Gmail
Mixmax is a productivity suite for Gmail and Google Inbox. 

These tools will help you to reach out more effectively to prospects, clients, and customers with these features:
Track opens, clicks, and downloads

Schedule meetings and plan events

Write faster with templates

Personalize bulk emails with mail merge

Snooze and set reminders

Send later

Embed polls and surveys

Share any email to Salesforce, Slack, and other services

Automated web previews of websites 
TruConversion
TruConversion is an all-in-one analytics and feedback application that sees what your website and mobile visitors are doing, so you can make tiny tweaks to boost your conversions.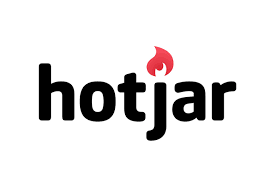 Hotjar
We've messed around with a few of these and love Hotjar the most. We like their conversion funnels especially.. This allows you to outline how you think a user should move through your site and see from the numbers what is actually happening.
Find out more here.
HelpScout
HelpScout is a web-based customer service tool that provides you with an email-based customer support platform, knowledge base tool, and an embeddable search/contact widget for your support team. 
Zendesk
Zendesk is an online suite of products focused on building and maintaining customer relationships. The products have a common user interface, and are being developed to provide a single login and a shared customer data platform. The family of products includes: Support/Ticketing, Guide, Connect, Explore, Help Center, Chat, Talk, and Message. The suite can be integrated with many popular CRM and social media applications.
Freshdesk
Freshdesk is a web-based customer support solution that  helps you deliver support across multiple channels (phone, email, chat, social, forums and more).
WP Engine
WP Engine is a managed hosting platform for websites and apps built with WordPress.  Managed Hosting means that the WP Engine service is built with performance and security in mind. 
SiteGround
Turn your blank WordPress installation into a beautiful and fully-functional website using the SiteGround WordPress Starter. No technical knowledge needed – we'll walk you through the steps to launch your site. Start by choosing a professional design from 30+ options, then choose the key functionalities you want – a contact form, eCommerce store, photo gallery, and more. The Starter will install the features and plugins you need on your site automatically.
Zoom
Online meeting software has come so far in the last few years. I've had trouble getting onto meetings because of large downloads and poor interfaces. Zoom is simple, easy to use and a quick download. It allows you to share screens, record and easily pass presenter mode. It's low cost and a great service that makes my life better.
Go to Webinar
GoToWebinar erases the headache and hassle from webinars. No matter your goal or skill level, you'll quickly see why so many love GoToWebinar. Go from preparing a webinar to presenting in fewer steps – and have a lot of fun along the way.
Get the latest and greatest membership site tools, tactics, and strategies 
all backed by our Ninja precision and expertise delivered to your inbox monthly!
We GET IT…
You're busy. Keeping up with tech, strategies, and tactics takes far too much of your valuable time. Our short emails will give you the highlights.
You want to know when cutting edge tech and software are being developed and released before everyone else.
You want the inside tips and tricks without having to book an expensive, monthly call with an expert.
Sign up to receive our monthly Business Tech Ninjas email highlighting new tools, strategies and techniques to transform your business!