Quality means it should do the job it's supposed to do and it should not break things in the future.

Stability - Scalability - Exceptional User Experience
Ever encountered a website that inexplicably threw errors when you simply wanted to provide your email for information? Or experienced the frustration of a convoluted 10-step checkout process while attempting to make an online purchase? Perhaps you've endured the cumbersome complexities of government processes, wondering why they have to be so arduous.
At Business Tech Ninjas, we refuse to accept these subpar systems. They bother us at our core. We firmly believe that technology should be a facilitator, making life easier, not harder. Yet, we recognize the immense challenges faced by business owners who not only strive to grow their ventures but also grapple with the complexities of technology.
Our passion lies in crafting great technology that empowers businesses to thrive. We are driven by the fundamental belief that your journey towards success should be unencumbered by technological roadblocks. With our unwavering commitment to excellence, we strive to deliver seamless, efficient, and growth-oriented solutions that alleviate the burdens of technology.
Navigating the intricate realm of technology shouldn't be a barrier to your business's growth. It should be a catalyst for your success. That's why we at Business Tech Ninjas are dedicated to providing innovative, user-friendly, and tailored technology solutions that streamline your operations and empower your business to flourish.
"It started with one company. As they scaled from 500k to well over 7 figures, their needs changed. They needed a team that could just handle it — no matter if it was WP, CRM, payments, PCI compliance, or everything in between. We became their tech partner. The CEO did not have time to waste explaining it, she needed it handled. She needed to know that a team was on it. She needed someone to challenge her to do things in a way that would support her growth. That is what BTN is — we are the ones that get it done and get you to your next level."
In the beginning, it was just me—an entrepreneur navigating the complexities of technology, determined to find the best way to serve my clients. It was a journey marked by trial and error, a constant quest to discover the most effective solutions. As the businesses I served began to flourish, I found myself sacrificing personal time, always on call to address questions and tackle issues. Launches had to be flawless, so meticulous list-checking became a crucial routine. I realized that by being proactive, we could prevent 95% of issues and avoid the chaos of constantly putting out fires. But time was already in short supply.
I attempted to train internal team members within the companies we worked with, but it proved futile and frustrating. They were already busy with their designated roles, and taking on the complexities of technology was simply out of scope. It became clear that I needed a dedicated team to take ownership of these critical systems.
I embarked on a hiring journey, initially engaging contractors. However, I soon realized that while they brought fresh ideas, they also deviated from the knowledge I had painstakingly acquired over the years. As much as I embraced innovation, it was essential to retain the wisdom and insights I had gained.
Next, I explored the option of overseas hiring, attracted by the promise of cost-effectiveness and simplicity. Yet, language and cultural barriers presented challenges that compromised the level of quality work that Business Tech Ninjas prides itself on delivering.
Returning to my roots, I reflected on my humble beginnings when I had little knowledge of technology but possessed an insatiable hunger to learn. Traditional education had failed to captivate me, but I thrived when applying knowledge practically. It dawned on me—there must be others out there like me.
Colleagues expressed skepticism, doubting that I could find individuals who would care as deeply as I did about the companies we served. Yet, I remained steadfast in my belief. I set out on a mission to assemble a team of like-minded individuals, a team that could bring stability and unwavering dedication to the Visionaries we served. I knew that by providing an environment conducive to growth and opportunity, we could deliver exceptional results, enabling our clients to excel in their respective fields.
Today, Business Tech Ninjas stands as a testament to the power of passion, perseverance, and finding the right team. We are a group of individuals who share a common drive to serve our clients with unwavering care and dedication. Our journey is rooted in the belief that businesses deserve stability and support, empowering them to achieve their best work.
Join us as we continue to write the story of Business Tech Ninjas—one that revolves around our clients' success, personal growth, and a shared commitment to excellence. Together, we will conquer technological challenges, fuel innovation, and provide an unwavering foundation for your visionary endeavors.
Our clients needed consistent support that could solve the issues that came up, be proactive, and launch new initiatives. 
Our clients don't know how to hire tech people. They don't know how to hold those tech people accountable. They don't want to deal with it. Growing the team has been one of my proudest achievements. It allows us to deliver a superior quality of work to clients and gives team members a place to flourish. 
It is a win/win on both sides.
We now have a team of over 10 and keep growing to support the needs of Visionaries.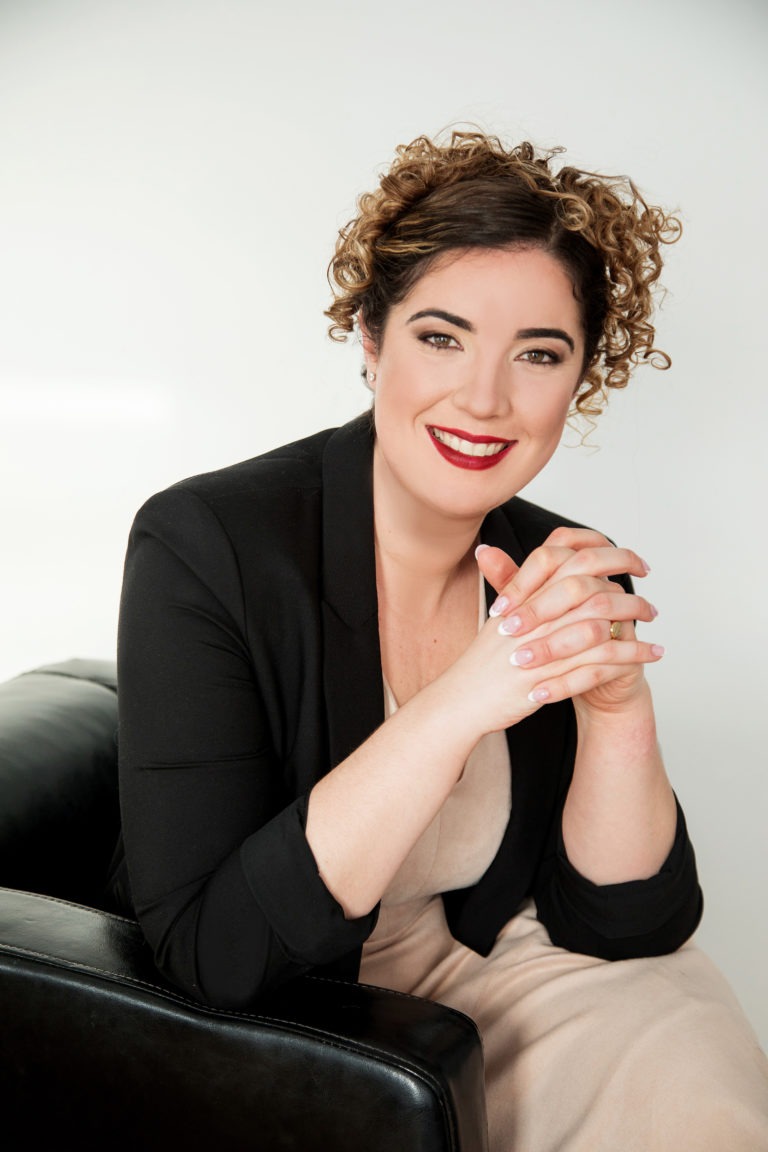 Melodie Moore
CEO, Founder
Establishing her agency on a foundation of integrity, Melodie Moore is a distinguished marketing innovator/consultant who possesses both the expertise and passion necessary to help membership brands achieve new levels of bottom-line success. To date, Melodie has an extensive 10+ years of background involving the intricacies of website building, online marketing campaigning, and business growth relations. She enjoys every moment of leveraging that to ensure her clients achieve the scaling, high-performing results they deserve.
Blending passion with professionalism, Melodie genuinely enjoys translating scaling objectives into tangible realities and doing so while ensuring everyone involved has positive constructive experiences along the way. From membership site building, maintaining, and scaling to strategic consulting, Melodie is endorsed for her rich insights and tailored services that not only exceed expectations, but ultimately pave the way for sustainable, growth-driven futures. This, along with her motivating energy to advance invested site attraction and reputation for always putting her clients first, is what has shaped Melodie into the respected marketing asset she is today — one who continuously strives to raise the industry standards bar.
We are a team of 10 full-time employees. We also work with many partners in areas of specialty. 
Our core genius is using technology to smooth out business operations to scale with ease. We establish a base in the core areas of business and bring in experts as a business scales and needs more specialized expertise. 
For example, we ensure that design is consistent and professional. A client might need to take their design to the next level with a re-brand. A re-brand would go into a mood board, colors, and digging deep into what feeling a brand's design might need. We'll bring in or work with an outside design firm to dig deep into this with a client. We'll come in to ensure what the design firm creates will work with their tech stack and makes sense for their business model.